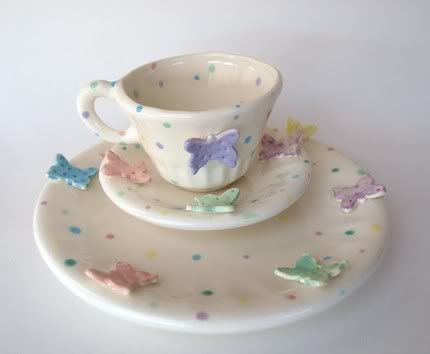 If you have young children, this can be a magical experience.  If you have older children, not so much… but an excellent way to teach table manners!  Because I can imagine a preteen rolling her eyes at me, I will just say that if you decide to do this with older children, let them plan it!  Young ladies love planning parties!
Now, for the little ones like those who live in my house,  I have it all planned out for you!
If you are inviting other little friends over to participate, allow your child to help make the invitations.
Allow girls to dress up and wear big hats or tiaras. Boys can wear one of Daddy's ties.
Pull out a table cloth if you have one.  If not, use a sheet.
Use your best china or just your nicest dishes… or, perhaps, your little girl's tea set.
Have the children help set the table.  Not brave enough? Let them fold the napkins (cloth or paper) or make a centerpiece.
Keep the menu simple with crackers and cheese, fresh fruit, tiny sandwiches, dainty cookies and, of course, TEA!
Sing "I'm a Little Teapot."
Read a book like The Royal Tea Party by Sheila Walsh or Miss Spider's Tea Party by David Kirk, available at the public library.
Please, let me know your tea party plans in the comments!
Free Diligence Lesson
Subscribe and receive my free diligence lesson plan with printable wall pages by email.