Summer time can be exciting for children but it can also be boring… and frustrating for parents, especially when there is no money available for extra activities. However, you can be prepared for those long summer afternoons and the onslaught of "I'm bored" echoes with any of these amazing activities that boost summer learning without a dime.
Summer Learning Activities
Have an Outdoor Photo Scavenger Hunt
Attend a free summer movie
Hunt for bugs with a magnifying glass
Make Mod Podged Yo-Yos
Make a Juice Container Bird House
Build a fort
Go geocaching
Gather a Summer activity bag
Go on a treasure hunt in the backyard
Shake up some ice cream in a bag
Play with Giant Pick-up Sticks
Make water sponge bombs
Create a Beach in a Bottle
Attend a church's Vacation Bible School
Mix up some Bouncing Bubbles
String together Button Necklaces
Construct a Recycled Ladybug Jar
Make Styrofoam Spiders
Cool off with Ice Excavating
Create Popsicle Bracelets
Play with Bottle Cap Checkers
Make a DIY Suncatcher
Host a Drive-In Movie
Construct a Tin Foil River
Have fun with DIY String Art for Kids
Build Simple Toy Catapults
Make Wood Slice Necklaces
Invite friends over for water games
Build a backyard waterpark (supplies needed)
Construct a Magnetic Marble Run
Create Paper Plate Sand Dollars
Create a Driveway Shape Maze
Get artistic with Sharpie Tie-Dye Shirts
Put together a DIY Kiddie Car Wash
Make homemade silly putty
Picnic
Paint the yard for DIY Lawn Twister
Create a Backyard Race Track
Listen to an audio book
Create a Water Melon Sun Catcher
String up some Water Balloon Pinatas
Have a talent show
Play hide and seek
Wash the car (or bike)
Go to the park
Make Magnetic Bug Jars
Set up a Potion Lab
Play frisbee
Host a Water Relay Race
Wash the windows with water
Stir together some Cloud Dough
Blow paint
Learn to play marbles
Make Tin Can Stilts
Play Splash Volleyball
Hopscotch
Set up a domino run
Mix up some Homemade Chalk
Visit a splash pad or neighborhood pool
Go on a Neighborhood Treasure Hunt
Cool off with Ice Painting
Build a fort
Play Outside Tic-Tac-Toe
Have fun with DIY Spray Chalk
Make Watermelon Prints
Learn to do a new chore
Find and identify seashells
Make homemade popsicles
Free Online Games and Interactives
Free Summer-Themed Printables
Summer Reading Programs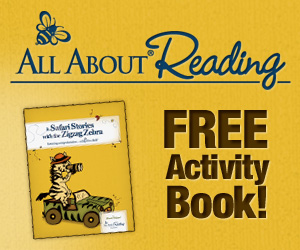 Free Summer Camps and Workshops
Get More Summer Activities for Kids
SEE IT NOW: 100 Things to Do With Kids This Summer or
for later.
SEE IT NOW:What to Do This Summer Day-By-Day
or
for later.


SEE IT NOW:5 Educational Toys for Summer or
for later.
Boost Your Income!
Sign up for the FREE email class (coming in January!) and find your side hustle. Boost your income!