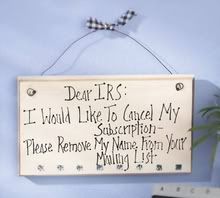 In my ignorance, I thought the main focus of our audit would be making sure we had receipts for everything we claimed and I was so proud when everything matched up.  I thought the auditor would walk in, sit down, see my numbers and say goodbye.  HA!  After seven hours, she did not even say "goodbye" but "see you in two weeks!"  Why?
BANK STATEMENTS!!!
Who knew they would be so important?
In 2007, Buck and I were so in the hole that we deposited everything.  Cash. Checks. Gifts. Spare Change. Ebay sales.  Yard sale profits. Donations.  EVERYTHING.  Well, guess what?  The first thing the IRS does after conducting a short interview with you is look at your bank statements.  Any deposits that you make are considered your INCOME and unless they can be verified as nontaxable, you will pay tax on them.
Deposits that are nontaxable include:
Loans
Transfers from other personal accounts or credit cards
Gifts
Reimbursements
And a HUGE list found HERE.
Well, we did not keep track of what was what because I just assumed that was what a W-2 and a 1099 were for.  So, when the Auditor proclaimed that we had over $39 THOUSAND in unclaimed income, I almost passed out.  WHAT?  Where could that have come from because I certainly did not see it!  Yup, all those balance transfer checks that we made payable to cash, a personal line of credit draft, deposits for Pampered Chef parties (that were directly deducted from my account by The Pampered Chef) and many more tiny deposits all added up.
That brings on step two… "Because of the discrepancies in 2007, we must open up your file for 2008."
UGH!
Free Diligence Lesson
Subscribe and receive my free diligence lesson plan with printable wall pages by email.