October is the time that grocery store shelves are lined with all kinds of fun candy! What better time to read Hansel and Gretel – a story about two children who discover a candy house in the woods. How did they find this house? What happens when they begin to nibble on it? Will they ever get back home?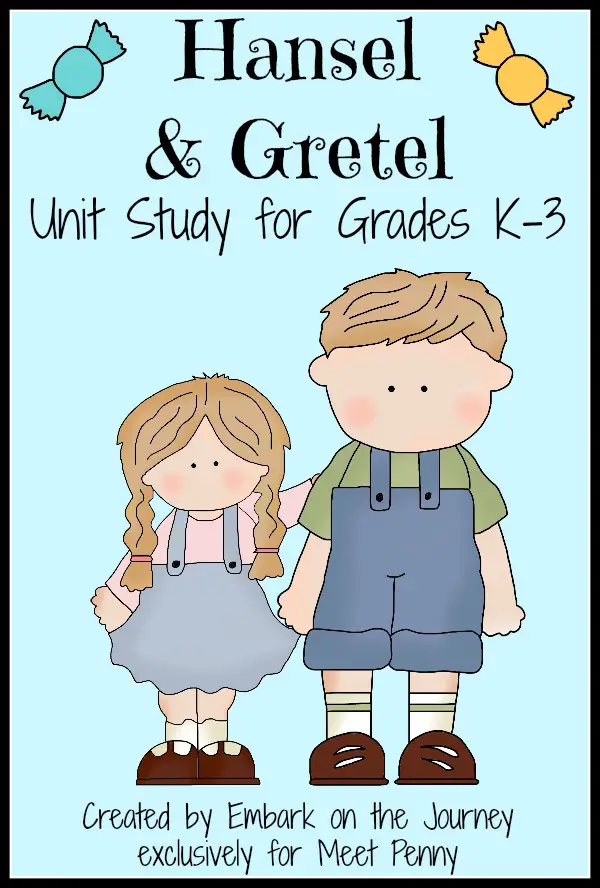 Hansel and Gretel is a classic fairy tale. There are so many print versions available to choose from. It should be easy to find one at your local library. There are also numerous versions available online if you can't get one at your library. Because there are so many versions available, this would be a great time to complete a Venn diagram. Choose two versions of the story to read.
Then, discuss the similarities and differences with your child. Have them fill out the Venn diagram included in the printable pack.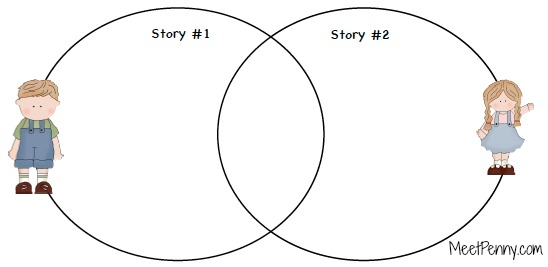 More Language Arts Activities
After reading the story, talk about the characters, the setting, and the plot. Use the flipbook to record information. In this printable pack, you'll also find the following language arts activities:
common and proper noun sort
identifying synonyms
letter writing – Have your child write a letter of apology to the witch for eating her house. Or, have your child write a letter of apology from the witch to the children.
compound word practice cards
Math Activities
Your little ones can practice their counting skills with the "sweet treats" graph included in this printable pack. There is also a color word practice page on which your child will color candy according the correct color word. Gather some paperclips or clothespins and complete the count and clip cards.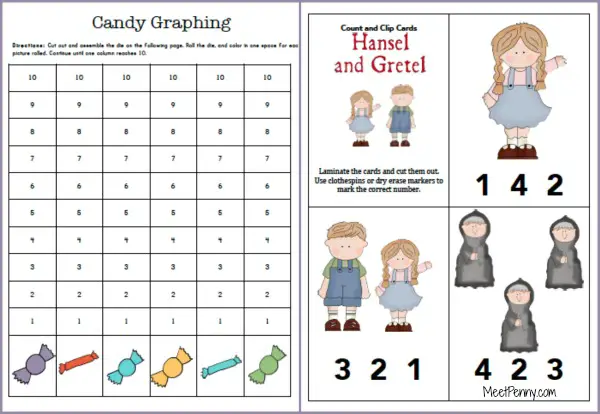 These gumdrop sculptures at Tinkerlab would be a great hands-on activity to supplement your unit.
Science Activities
Kids of all ages will love doing candy science during this unit! Here are a couple of great ideas to get you started: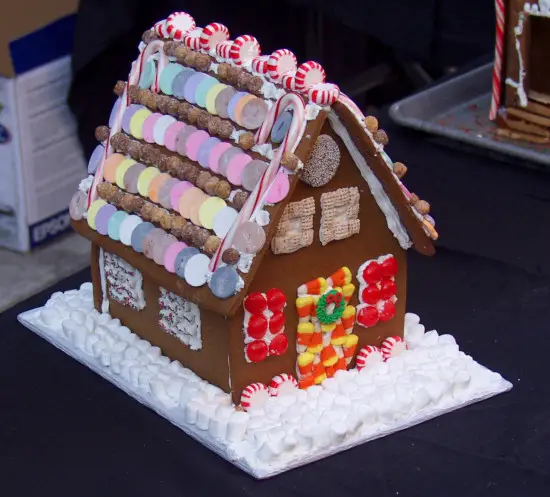 Art Activities
If you'd prefer to skip making gingerbread houses, you can print out the gingerbread house color page for your child. Have them color or paint it however they'd like. You could also have them decorate the cut-and-paste gingerbread house included in the printable.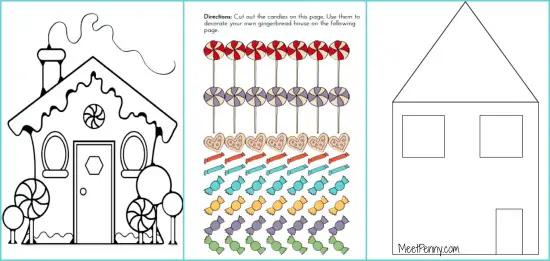 Additional printables for Hansel and Gretel
More resources

Hansel and Gretel Toy House and Storybook

Educa – Puzzles-Jigsaw Puzzle – 36 Pieces – With 2 Figurines – Story Puzzle : Hansel And Gretel

Guidecraft Hansel and Gretel Story Box
Hansel and Gretel Printable Pack for All Ages
With activities for all ages, the Hansel and Gretel Printable Pack has over 40 pages of fun activities for language arts, math, art, and more.
Available for FREE for a limited time, you can download the printable pack by placing your information into the form below.
[wp_eStore_free_download_squeeze_form id=51]
[sc:Trouble ]
About Tara
Tara is wife to Matt and homeschool momma of three. Her children are 20, 16, and 11 – two boys and one girl. She is currently homeschooling her daughter – 6th grade. She and her family recently moved from Texas to Ohio, and they're having fun exploring their new surroundings. She blogs about homeschooling, motherhood, and family life. In her free time, Tara loves reading, crocheting, sewing, and watching movies with her crew. Be sure to visit her blog at This Sweet Life and Embark on the Journey. You can also find her on Facebook, Twitter, Google + and Pinterest.
Free Diligence Lesson
Subscribe and receive my free diligence lesson plan with printable wall pages by email.