Have you heard about my week?
After being stuck in Dallas due to the ice storm, we barely made it home in time for my youngest daughter's fourth birthday, and just got our luggage back last night. Yes… five days without luggage.
I think I need a restful weekend full of yummy goodness. Don't you?
The recipe with the most clicks was ~
Southern Fried Chicken with Milk Gravy by South Your Mouth
Recipes that caught our attention ~
Chocolate Chip Cookie Dough Stuffed Cinnamon Rolls byTable for Seven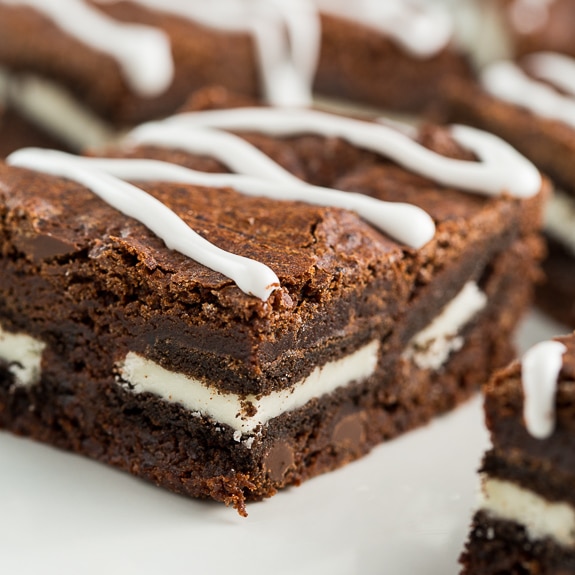 Oreo Stuffed Brownies by Spicy Southern Kitchen
Your hostesses ~
Remember that when you link up, it shows on all FIVE blogs. Plus…
We TWEET. We PIN. We LIKE.
Linky Guidelines:
If you wish to be a featured recipe or for us to promote your recipe either on Facebook, Twitter, or Pinterest, you MUST follow these instructions.
Please link up to your exact post and not the main page to your blog.
LINK BACK HERE from your post so that others can find the fun. (Need help linking back? Read this or watch this great instructional videoPlease use a direct link within your post.
When you are kind enough to follow our guidelines, we work hard to get you as much exposure as possible so that your time here is well invested. We want this to be a fun and rewarding experience for everyone!
Free Diligence Lesson
Subscribe and receive my free diligence lesson plan with printable wall pages by email.