The weather has been amazing this week and so I decided to do some batch grilling and put this barbecue salmon on the menu. Oh my… I was in for a surprise.
I know that it sounds weird but this southern girl who lives 15 minutes from the beach doesn't like seafood, but this week, my husband had a heart attack scare, and I decided that it was time to grow up and eat something just because it was good for me… even if I don't like it.
If it is possible for me to like seafood and I cannot eat it fried with tons of tartar sauce, then I need to coat it in barbecue sauce. (Remember, I'm southern.)
So, I decided to give it a try and started with the Barbecue Salmon recipe Living Lou but decided that the idea of marinating fish in barbecue sauce sounded… icky. And BBQ sauce burns on the grill. So, I decided to let it sit with a rub.
The results made me think that eating seafood might end up being easier than I thought. The barbecue salmon was delicious… even to me. And my husband thought it was fabulous.
I'm happy that I have a recipe I can cook and keep us both healthy because I want to keep his heart beating for a very long time.
Barbecue Salmon with BBQ Rub
This easy grilling recipe for barbecue salmon is so delicious that it might even tempt a non-seafood lover. The barbecue rub would also work well on chicken or pork.
Ingredients
1

tablespoon

paprika

2

teaspoons

garlic salt

2

teaspoons

onion powder

1/2

teaspoon

black pepper

2

teaspoons

chili powder

2

teaspoons

ground cumin

1/2

teaspoon

cayenne

2

tablespoons

brown sugar

Frozen salmon with skin

Barbecue sauce

your preference
Instructions
Combine spices and rub over frozen salmon. Place fish in a zippered storage bag and allow to defrost in the refrigerator.

When salmon is ready, prepare grill for medium high heat. Remember to oil the grill to avoid sticking.

Place salmon skin-side down and cook about ten minutes or until the salmon is almost cooked through. Skin will char. Apply barbecue sauce to the top and then gently flip the salmon, cooking for an additional 2 minutes or until completely done.

Remove from grill and add additional barbecue sauce if desired.

Allow to cool slightly and then peel away charred skin.
Now, for Weekend Potluck…
The recipe with the most clicks was ~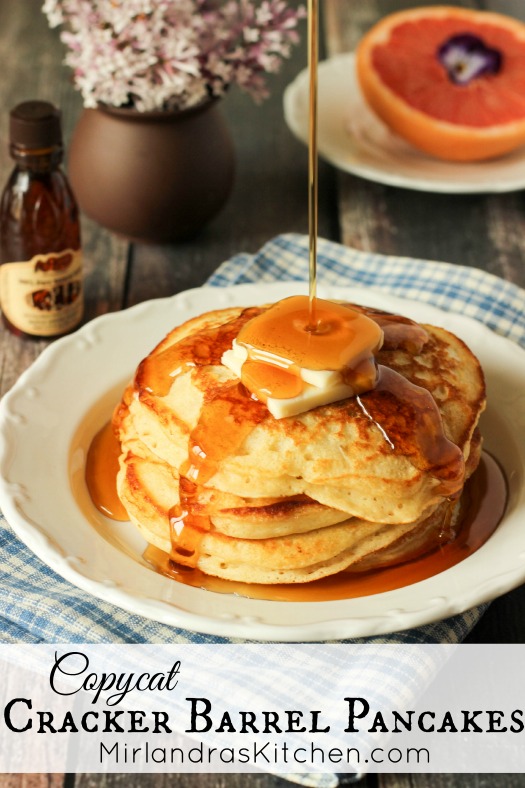 Copycat Cracker Barrel Pancakes by Mirlandra's Kitchen
Recipes that caught our attention ~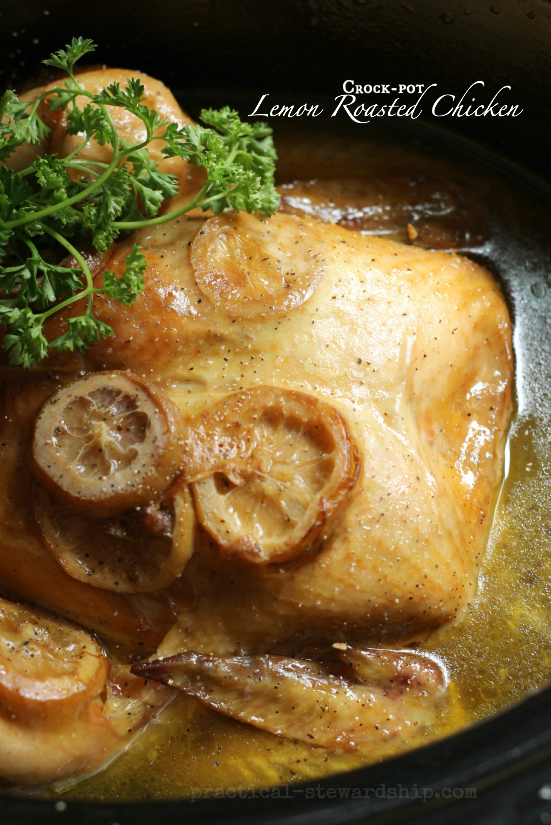 Crock-Pot Lemon Roasted Chicken by Practical Stewardship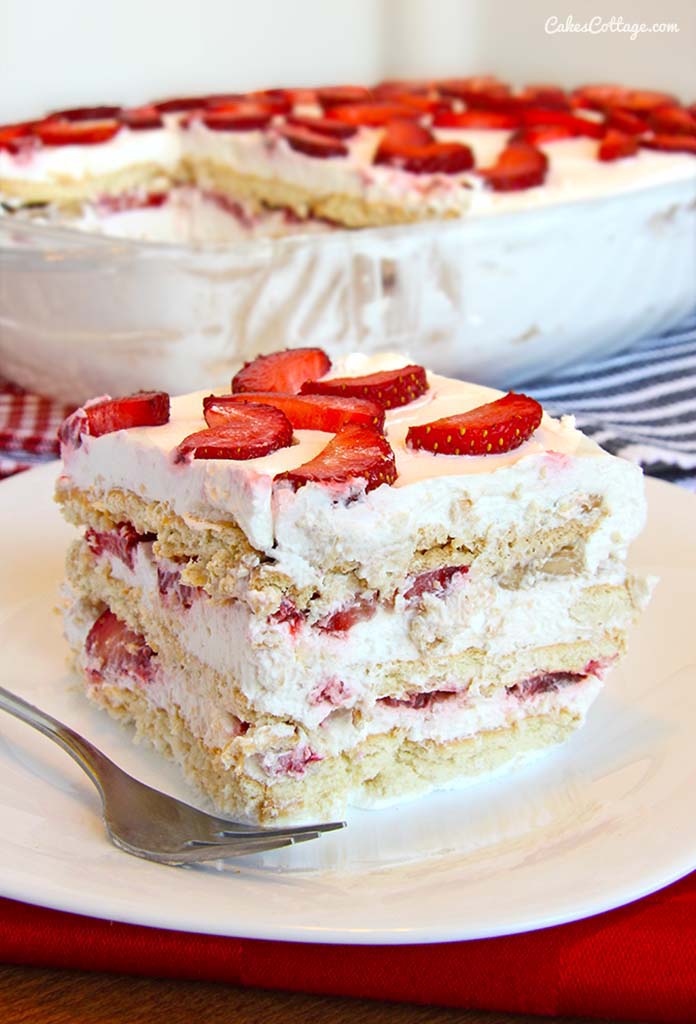 No Bake Strawberry Icebox Cake by Cakescottage
Your hostesses ~
Remember that when you link up, it shows on all FIVE blogs. Plus…
We TWEET. We PIN. We LIKE.
Linky Guidelines:
If you wish to be a featured recipe or for us to promote your recipe either on Facebook, Twitter, or Pinterest, you MUST follow these instructions.
Please link up to your exact post and not the main page to your blog.
LINK BACK HERE from your post so that others can find the fun. (Need help linking back? Read this or watch this great instructional videoPlease use a direct link within your post.
When you are kind enough to follow our guidelines, we work hard to get you as much exposure as possible so that your time here is well invested. We want this to be a fun and rewarding experience for everyone!
Free Diligence Lesson
Subscribe and receive my free diligence lesson plan with printable wall pages by email.