Father's Day is a blessing because we can set aside one day and just focus on the great Dads in our lives. Father's Day is a pain because… what do you get the man who has everything? Especially if you are living on a tight budget?
Actually, I thought of a few free Father's Day gift ideas that any dad would love to receive.
Jar of Affirmations
Even Dad will get down sometimes so give him an encouraging gift. Use paper, index cards, or paint chips to write down things you love about Dad. Place them in a clean pickle or jelly jar and wrap with pretty paper and ribbon.
Hand and Foot Art
We often think of hand and foot art for Mother's Day but dads love those tiny fingers and toes too. Grab a piece of paper or canvas and some paint to tell Dad, "Hands down! You're the best!"
No paint? No problem. Trace tiny hands on colorful scrapbook paper and glue them to a plain sheet to frame later when the glue is dry.
Follow Tabitha Philen (Meet Penny)'s board Hands and Feet on Pinterest.
Coupon Book
Use your computer and printer to put together a meaningful gift for Dad. Ask each person in the family in what way they can serve Dad and make a coupon for each. Add construction paper for the front and back before stapling together.
Audio Book Collection
Gather up a few books and read them in your own voice. Burn the audio onto a CD for Dad and give it as a special (free) Father's Day gift. Or, if he is more tech-savvy than most, just put it on a flash drive for him.
Not into putting your own voice to work? Download the free audiobook available this month from Christian Audio and get TWO free audio books when you start a new account at Audible.
Grill Rubs
Reach into your pantry and create your own DIY grill rubs. Package the new rubs in baby food jars and slide them down into a canister (like an empty Pringles container) to wrap. Or use small, round plastic storage containers and stack them together, securing with ribbon.
Time to Chat
You know what my Dad really loves? Time to just chat. That's it. He just wants to talk about what is going on in his life and what is going on in my life. We talk about what he is learning in his Bible studies and about whatever is happening in the world. Those moments are priceless for him and for me.
Free Father's Day Printables
And, in the spirit of FREE love for Dad, check out all these free printables available to help. From cards to wall art to gift tags and more:
More inexpensive Father's Day Gift Ideas
Mustache Mug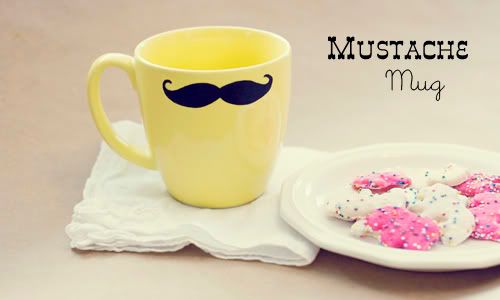 For just a few dollars, you can create an original mustache mug for Dad with help from a tutorial by From The Tortoise and the Hare.
Great Grilling
Who knew that if you had $30 you could get Dad a Weber Grill? REALLY! I was shocked to find this
inexpensive grill
for so cheap. We've had the same Weber for 13 years and it is still grilling strong.
Photo Puzzle 
Visit Oh Amanda for instructions on how to take a great photo (or three) of Dad with the family and create a photo puzzle.
Father of the Year
I love these Father's Day trophies from Smart Class. I cannot imagine how special each recipient felt getting these awesome awards.
Traveling Conveniences
These are actually two products that I personally use for traveling and LOVE them: the
Belkin mini travel charger
and
Gear Ties
. My life is so much easier because my cords stay nice and neat moving through security or at a conference, and I always have a way to charge my tech devices even if there is only one outlet available.
More great Father's Day Gift Ideas
Free Diligence Lesson
Subscribe and receive my free diligence lesson plan with printable wall pages by email.