Ordinarily, I would list all of my 5th grade homeschool curriculum choices within one post, but because I am attempting to fill in some of the gaps I noticed from Lira's standardized achievement test at the end of the fourth grade, I have not selected a lot of boxed curriculum.
5th Grade Language Arts
Since our literature studies have been so much fun, we will continue using books as our primary source for grammar, vocabulary, and reading. We will also use a creative writing curriculum and literature studies.
Creative Writing
Since Lira is reaching the age where we need to work on refining her writing skills, she will be working through Write Shop Junior Activity Pack w/Fold-N-Go Grammar, Book D as I use Write Shop Junior Teacher's Guide, Book D.
Literature Studies
Reading is fun, but I have discovered that using literature studies help us to learn more about writing, language, cultures, emotions, and much more.
Vocabulary
Lira has been asking, "What does that word mean?" a lot. So, I wanted to find a simple workbook to help expand her vocabulary, and we will use the dictionary to defined the words she needs to understand more.
Handwriting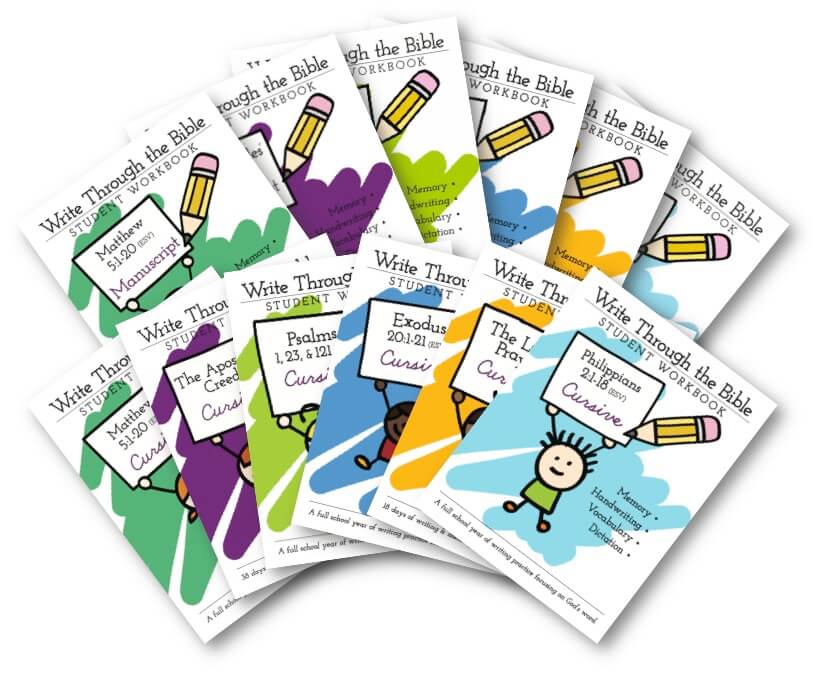 I love the idea of having my children write Scripture so this year, we will be using the Write Through the Bible Curriculum from Intoxicated on Life.
5th Grade Math
Right now, we are still finishing 4th grade math but have plans to move into the next level of Teaching Textbooks as soon as she is ready.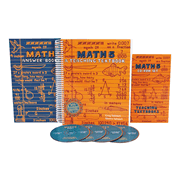 All the fantastic features that have made other Teaching Textbooks are so popular are included in the new Math 5. Designed for independent students, the Teaching Textbooks learner will discover a wealth of instruction written directly to them, clear examples, fun hand-drawn illustrations, highlighted important concepts, and of course, step-by-step solutions to every problem. Plus, a 5-10 minute interactive lecture is included for every lesson, and includes a print summary that reinforces the key concepts to remember. Automated grading, non-required additional practice problems, lectures and step-by-step audiovisual solutions to every homework and quiz problem make for a thorough and easy to use curriculum for both parent and student. Consistent review and real-world illustrations help reinforce both concepts taught, as well as the relevance of what they're learning.Fifth grade topics covered include operations with whole numbers, adding and subtracting with multiple digits, multiplication, rounding and estimation, fractions, decimals, money & measurement, division, percents, number lines and more. Teaching Textbooks Grade 5.
But what about science?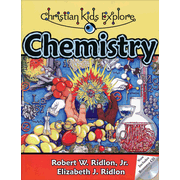 Our primary resource for science will be at our homeschool co-op where the 3rd through 6th grade class will work through Christian Kids Explore Chemistry, Second Edition.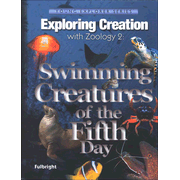 I also plan to spend a week of dedicated study on Swimming Creatures of the Fifth Day: Exploring Creation with Zoology 2.
Free Diligence Lesson
Subscribe and receive my free diligence lesson plan with printable wall pages by email.