I love Spring. (I'm listening to the birds singing outside as I type this!) So happy that Tauna of The Proverbial Homemaker is inspiring us today with a Spring Bucket List. Don't miss the free printable at the bottom!
Spring is such a wonderful time of year with new life and tons of activities for you to do with your kids! As the weather warms up (or even before that) we can start to venture outdoors and look for signs of spring, enjoy family activities, and make this season count in our children's memories.
Make the most of spring this year! Download the Spring Bucket List printable at the end of this post and start planning activities with your family.
Family-Friendly Spring Activities
To help you out, we've also put together a short roundup of extra fun activities and resources to check out!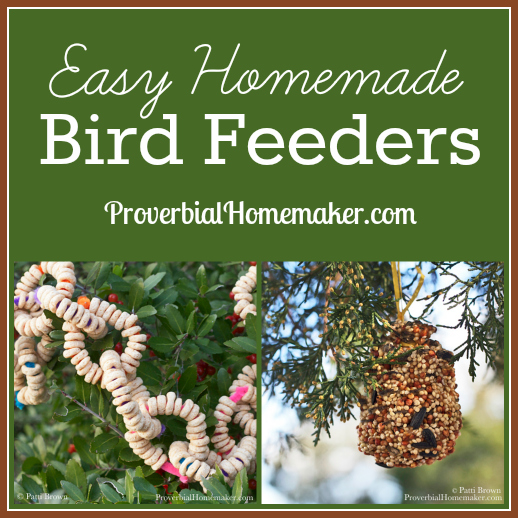 Easy Homemade Bird Feeders at Proverbial Homemaker
Nature Walks in Your Own Backyard at Beauty in the Mess
DIY Spring Wreath at Vibrant Homeschooling
Homemade Windsock Kites at True Aim
Spring Dandelion Unit at Proverbial Homemaker
Child+Eggs+Watercolors=Masterpiece at Natural Beach Living
Christian Easter Printable Activities at Meet Penny
Spring Garden Preschool Sensory Bin from Learning 2 Walk
Preschool Plant Unit from Future Flying Saucers
Bug Hunt with Map and Worksheets at Fun With a Message
More Ideas for Your Spring Bucket List
Download Your FREE Spring Bucket List!
About Tauna
I'm Tauna! This is me: Jesus follower, wife, mom, [domestically challenged] homemaker, homeschooler, and writer. Join me at ProverbialHomemaker.com, where I work to bring you encouragement and tools for the journey. Let us pursue God's call on our lives (no matter the learning curve) and rely on Him to equip us for the task!
Connect with Tauna: Blog | Facebook | Twitter | Pinterest
Free Diligence Lesson
Subscribe and receive my free diligence lesson plan with printable wall pages by email.