One of the key concepts of the [sc:BIP ] study is the timeline. By putting historical events in order in a visual format, children have a better understanding of what happened, when it happened, and how the event impacted the future… errr… past?
The directions for building a [sc:BIP ] timeline on a pattern board are clearly defined in the text. However, if you are looking for a different way to construct the timelines, consider the following timeline suggestions.
Mystery of History Timeline Suggestions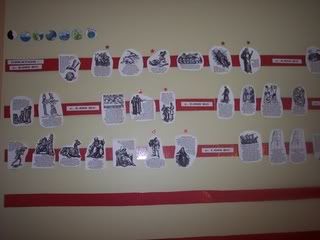 What do you use for your Mystery of History timeline?
[sc:"BIP Logo" ]
Free Diligence Lesson
Subscribe and receive my free diligence lesson plan with printable wall pages by email.