Tons of flavor piled on a plate, Slow Cooker Balsamic Chicken with Zesty Rice Salad is a perfect dinner for any busy weeknight.
My neighbor stopped by for a quick chat and exclaimed, "You are always cooking something amazing!" as she peeked in my oven… but the oven was empty and cold. All of these delightful aromas where coming from my slow cooker.
My crock pot… I could write a love song. No one would listen to it but I would croon about my gleaming kitchen appliance that prepares wonderful meals for my family while I work on other tasks.
If only every appliance in my life were so efficient! Right?
And when you can put a meal on the table quickly without a lot of effort… that is always a very good thing.
Slow Cooker Balsamic Chicken
Tons of flavor are packed into this Balsamic Chicken and since it cooks in the slow cooker all day, you have time to do other important things... like read a book.
Ingredients
Family pack chicken breasts

1/4

cup

olive oil

2

tablespoons

balsamic vinegar

Dried oregano

Salt and pepper

2

cloves

garlic

minced

3

green onions

sliced

1/2

red bell pepper

diced
Instructions
Drizzle part of the olive oil into the bottom of the slow cooker and place the chicken breasts on top. Pour remaining olive oil over the chicken.

On top of the chicken, pour the balsamic vinegar. Also sprinkle with salt, pepper, and dried oregano.

Then, top the chicken with garlic, green onions, and red bell pepper.

Cook on low heat for 6 to 8 hours or until the chicken is cooked through.
Side dishes for this meal are just as simple. I like to roast asparagus in the oven and toss together a Zesty Rice Salad using whatever vegetables I have on hand.
Zesty Rice Salad
Ingredients
1

cup

rice

cooked according to package directions but with chicken stock instead of water

1/2

cup

Italian salad dressing

1

can quartered artichokes

1

cup

fresh baby spinach

coarsely chopped

1/2

red bell pepper

diced

1/2

cup

black olives

sliced (optional)

1/2

cup

grape tomatoes

halved

1/2

cucumber

halved and sliced

1/2

red onion

diced

Crumbled feta cheese

optional
Instructions
Gently toss all ingredients together in a large bowl. Taste for salt and pepper. Refrigerate until ready to serve.
Weekend Potluck
The recipe with the most clicks was ~
Cheese & Beef Party Burgers by Sunflower Supper Club
Recipes that caught our attention ~
Sour Cream and Chicken Enchiladas by Oregon Transplant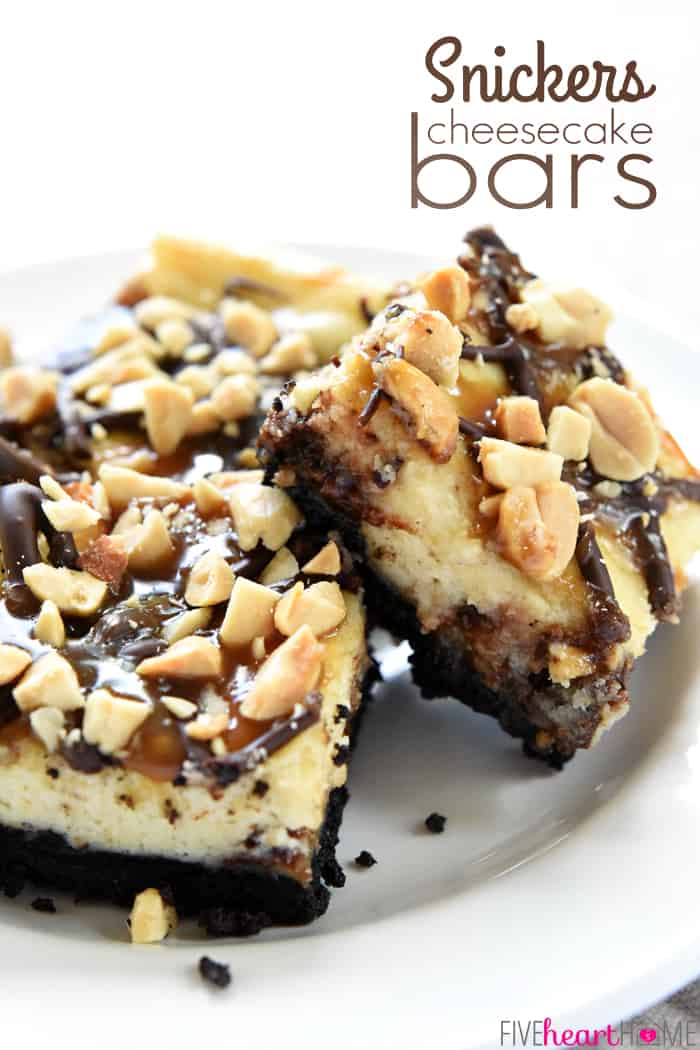 Snickers Cheesecake Bars by Five Heart Home
Your hostesses ~
Remember that when you link up, it shows on all FIVE blogs. Plus…
We TWEET. We PIN. We LIKE.
Linky Guidelines:
If you wish to be a featured recipe or for us to promote your recipe either on Facebook, Twitter, or Pinterest, you MUST follow these instructions.
Please link up to your exact post and not the main page to your blog.
LINK BACK HERE from your post so that others can find the fun.
When you are kind enough to follow our guidelines, we work hard to get you as much exposure as possible so that your time here is well invested. We want this to be a fun and rewarding experience for everyone!



Free Diligence Lesson
Subscribe and receive my free diligence lesson plan with printable wall pages by email.