Plan your Spring Bucket List with these 50 PLUS fun ideas that the entire family will enjoy!
Ahhh… long awaited spring is finally ready to make an appearance.
There are so many things you have probably been looking forward to doing with your kids that it might be overwhelming.
I have gathered a list of 50 Spring Bucket List ideas to get you started. You can choose a couple to do each week and create a calendar or write them down on paper, put them in a jar and choose randomly.
Also, create some ideas on your own and get the kids involved. Letting them choose some of the activities is part of the fun.
Make sure to take time this spring to slow down, smell the roses, blow bubbles, and enjoy life with your kids!
Spring Bucket List
Get a treat from the ice cream truck.
Play in the hose.
Have a bubble blowing contest.
Make a mural on the sidewalk with chalk.
Camp out in the backyard (if it's warm enough).
Visit a new local park you have never been to.
Go geocaching.
Make a bird feeder.
Find as many constellations as you can in the night sky. (Here's a free constellation app.)
Jump in water puddles after a rainshower.
Start a fairy garden.
Leave dollar bills with a note that says "Enjoy" at the dollar store for someone to find.
Decorate your bike.
Hunt for bugs.
Make homemade play dough. (Did you see our Peeps-Inspired Play Dough?)
Take a nature hike.
Press the first spring flowers you find.
Take a photo everyday from March 20th (first day of spring) to June 19th (last day).
Clean out your winter clothes to donate or sell whatever is outgrown.
Decorate Easter eggs.
Visit a farmers market.
Study the frog and butterfly life cycle.
Feed ducks at a pond.
Start a garden.
Go berry picking.
Take a family bike ride.
Read a book in the hammock.
Fly a kite.
Attend and outdoor concert.
Wash the family car(s).
Have a tea party.
Visit bookstore or library for story time.
Write a springtime poem.
Paint a spring picture with watercolors.
Go fishing!
Pick wildflowers.
Make mudpies.
Celebrate baseball season with baseball crafts and printables.
Set up a lemonade stand.
Go goofy golfing.
Have a picnic in the yard.
Take a family photo at a pretty outdoor location.
Shop for spring clothes!
Make a flower crown.
Invite family over for a backyard BBQ
Make homemade popsicles.
Fly paper airplanes outside.
Make a nature journal, take it outside and use it!
Have a craft day on a rainy day.
Go bird watching with binoculars.
Lay on your backs and look at the clouds.
Visit a flea market and look for treasures.
Create a summer bucket list.
Family-Friendly Spring Activities
To help you out, we've also put together a short roundup of extra fun activities and resources to check out!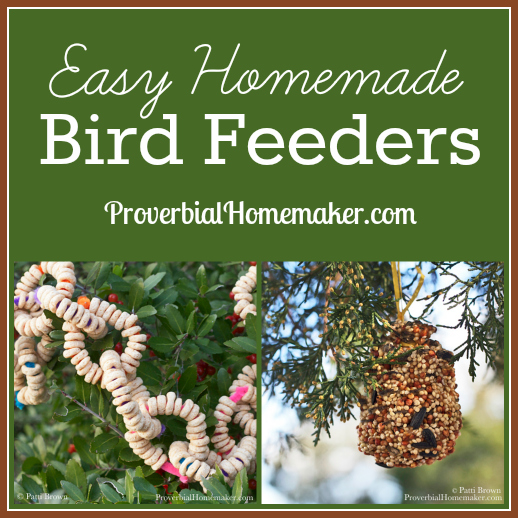 Easy Homemade Bird Feeders at Proverbial Homemaker
Nature Walks in Your Own Backyard at Beauty in the Mess
DIY Spring Wreath at Vibrant Homeschooling
Homemade Windsock Kites at True Aim
Spring Dandelion Unit at Proverbial Homemaker
Child+Eggs+Watercolors=Masterpiece at Natural Beach Living
Christian Easter Printable Activities at Meet Penny
Spring Garden Preschool Sensory Bin from Learning 2 Walk
Preschool Plant Unit from Future Flying Saucers
Bug Hunt with Map and Worksheets at Fun With a Message
More Ideas for Your Spring Bucket List
Free Printable Spring Bucket List
Subscribe and receive this lovely printable Spring Bucket List to print and frame.
What's on your Spring Bucket List?
I would love to hear what's on YOUR Spring Bucket List! If you have something to add, please drop a comment below.
Special thanks to Tauna for her contributions in creating our Spring Bucket List.
About Tauna
I'm Tauna! This is me: Jesus follower, wife, mom, [domestically challenged] homemaker, homeschooler, and writer. Join me at ProverbialHomemaker.com, where I work to bring you encouragement and tools for the journey. Let us pursue God's call on our lives (no matter the learning curve) and rely on Him to equip us for the task!
Connect with Tauna: Blog | Facebook | Twitter | Pinterest
Free Diligence Lesson
Subscribe and receive my free diligence lesson plan with printable wall pages by email.